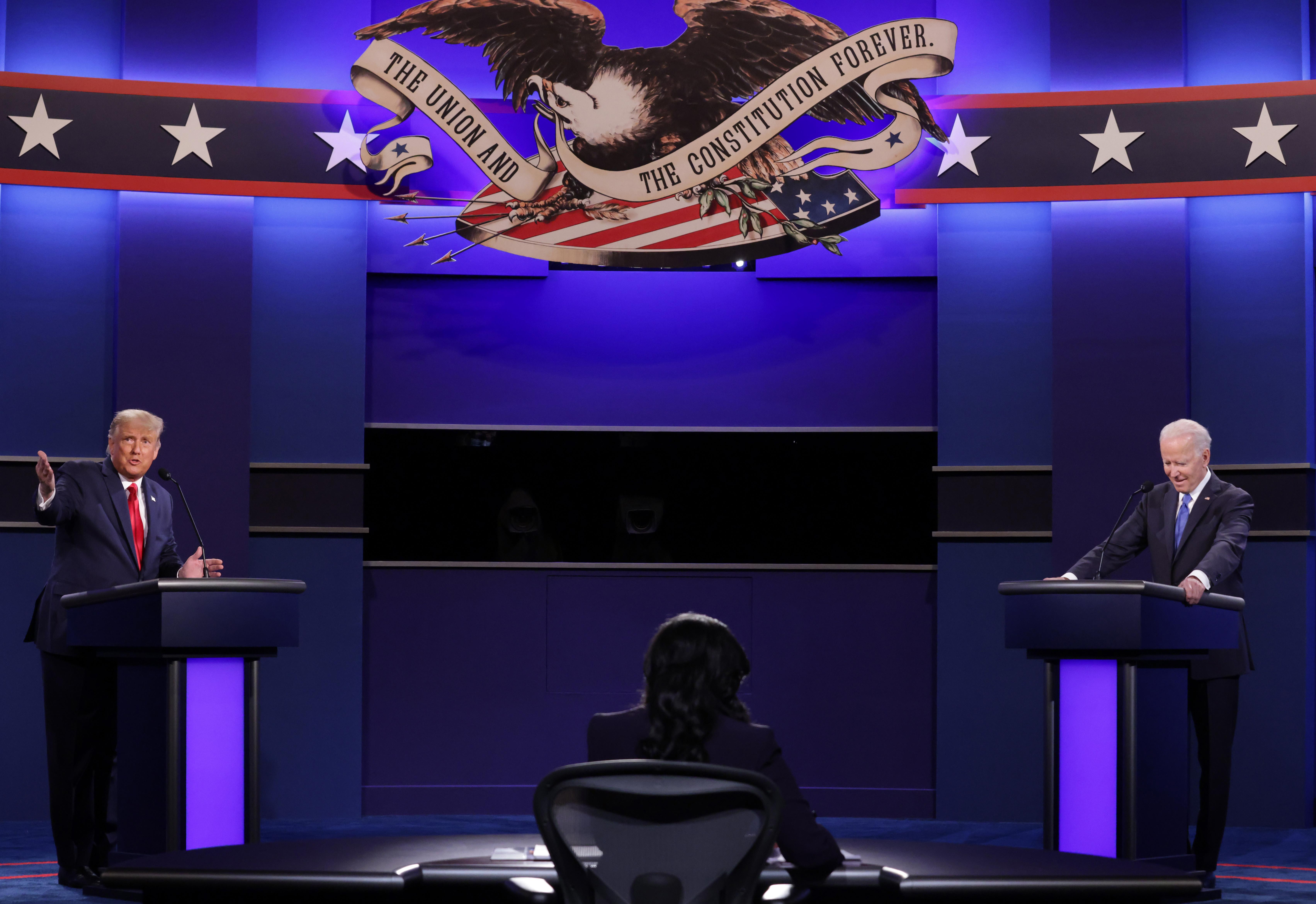 Biden called Trump 'Abe Lincoln' during the debate and he missed the joke
By Mark Pygas

Oct. 23 2020, Updated 9:42 a.m. ET
One of the topics of last night's presidential debate was race issues in America. Asked how he would respond to Americans who believe his rhetoric is contributing to racial tensions, President Trump claimed that he was "least racist person in this room."
Article continues below advertisement
"Nobody has done more for the black community than Donald Trump... with the exception of Abraham Lincoln, possible exception, but with the exception of Abraham Lincoln, nobody has done what I've done," Trump added.
Trump went on to point to his record of funding historically black colleges, signing the First Step act, and creating 'opportunity zones' in minority areas.
On Black Lives Matter, President Trump added: "The first time I ever heard of Black Lives Matter, they were chanting 'Pigs in a blanket,' talking about our police, 'fry them like a bacon,' I said that is a horrible thing,' the president said. 'I thought it was a terrible thing.'"
Article continues below advertisement
Former Vice President Joe Biden responded with a jab at Trump, which the president didn't seem to get.
"Abraham Lincoln here is one of the most racist presidents we've had in modern history," Biden said of Trump. "He pours fuel on every single racist fire. Every single one."
Trump responded: "He made a reference to Abraham Lincoln, where did that come in?"
"You said you're Abraham Lincoln," Biden responded.
"No, no... I didn't say 'I'm Abraham Lincoln.'" Trump said. "I said, 'Not since Abraham Lincoln has anybody done what I've done for the Black community.'"
Article continues below advertisement
Biden was making reference to a tweet that Trump made earlier this year. "I've done more for Black Americans, in fact, than any President in U.S. history, with the possible exception of another Republican President, the late, great, Abraham Lincoln... and it's not even close," Trump wrote.
Article continues below advertisement
Trump compared himself to Abraham Lincoln again later in the year. In an interview with Fox News, he claimed that he had done more for African Americans than any president in history, taking "a pass on Abraham Lincoln." He went on to remark about Lincoln: "He did good although it's always questionable, you know, in other words, the end result."