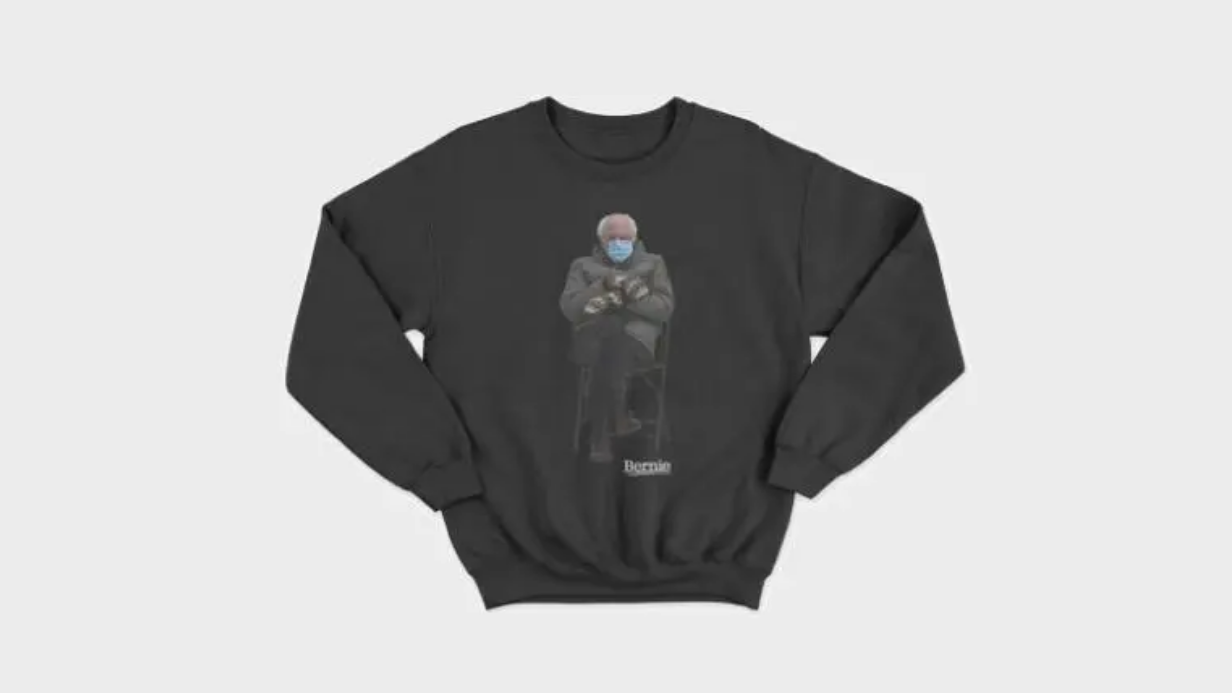 Bernie Sanders turned his Inauguration meme into a sweatshirt and all the money is going to Meals on Wheels
By Mark Pygas

Jan. 25 2021, Updated 9:13 a.m. ET
The inauguration of President Joe Biden last week was one of the most notable events in recent history. Everyone put on their best suits, and Lady Gaga even came dressed like an extra from The Hunger Games. So when Senator Bernie Sanders came dressed like everyone's granddad, he instantly became the subject of memes.
Article continues below advertisement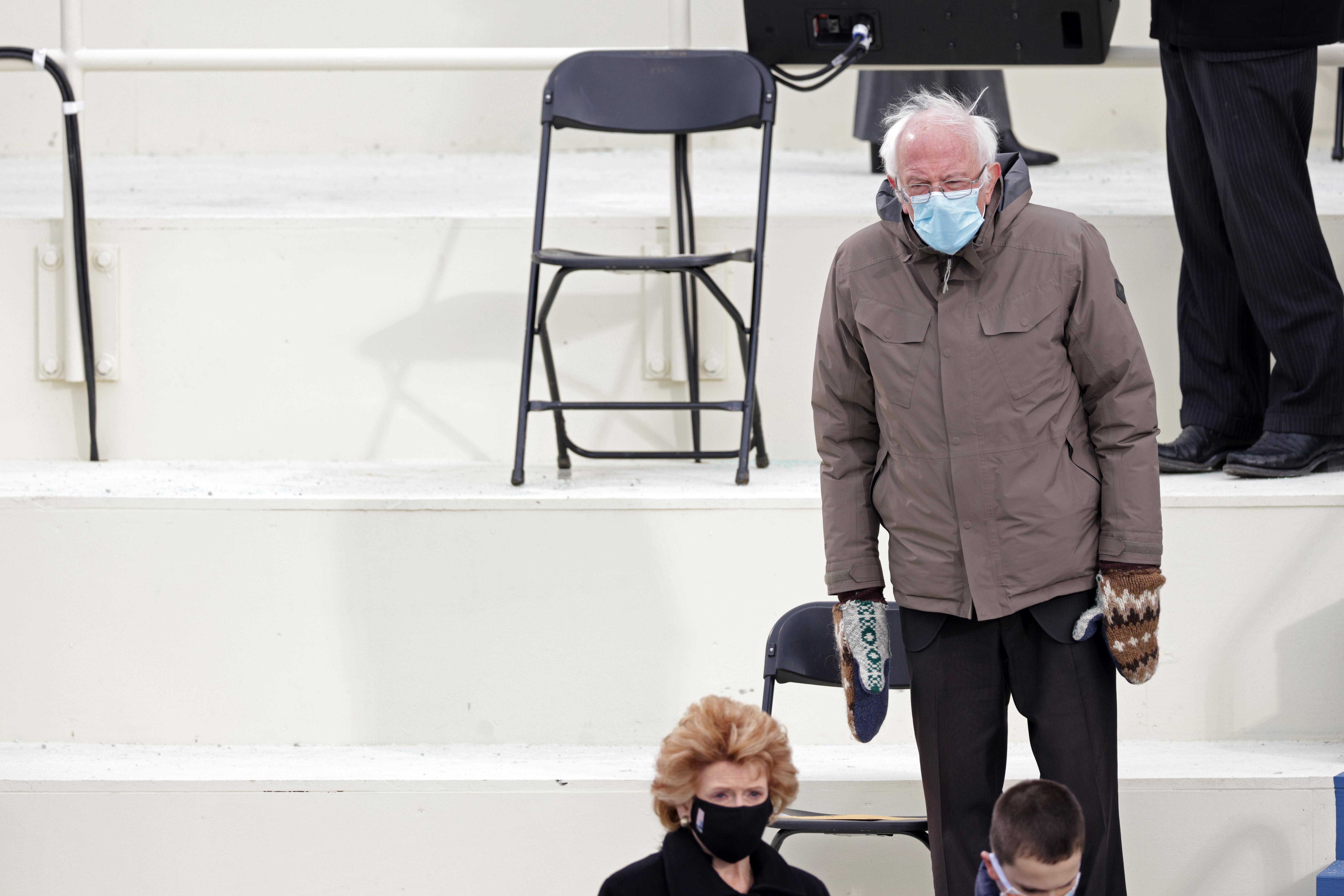 "I was just sitting there trying to keep warm, trying to pay attention to what was going on," Sanders told Meyers after the meme went viral.
He went on to give credit to the woman who made the mittens, saying: "She is a schoolteacher, a very nice person. She has been somewhat overwhelmed by the attention that has been shown to her mittens."
Article continues below advertisement
"I think this is my favorite one because I just don't think you would listen to Forrest Gump that long. I think you would get up and leave that bench," he added.
Article continues below advertisement
And now, Sanders has utilized the popularity of his meme to do some good. In a tweet on Friday, the official store of the senator revealed a sweatshirt of the meme, retailing for $45. Proceeds from the sweatshirt, which is made in the USA by union workers, will be donated to Meals on Wheels Vermont.
Article continues below advertisement
Unsurprisingly, the sweatshirt sold out pretty quickly. The website notes that the sweatshirt is currently sold out "due to overwhelming demand," and notes that it could take up to eight weeks to receive the item.
Age Well, which provides Meals of Wheels in the state, wrote on Twitter: "We are BLOWN AWAY by the support for our Meals on Wheels program by @SenSanders and so many folks local and across the country."
Article continues below advertisement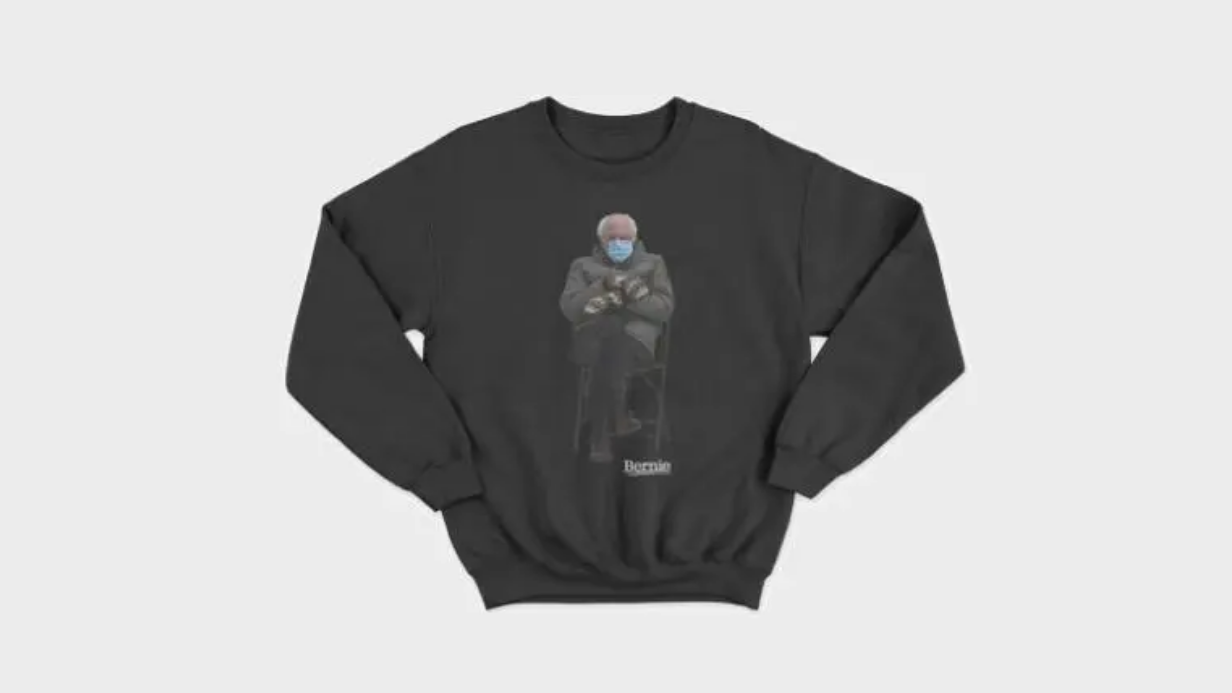 Age Well CEO Jane Catton told WCAX: "On behalf of all of the area agencies on aging and our partners in the community who help us provide meal services, this is a tremendous gift and we couldn't be more grateful."