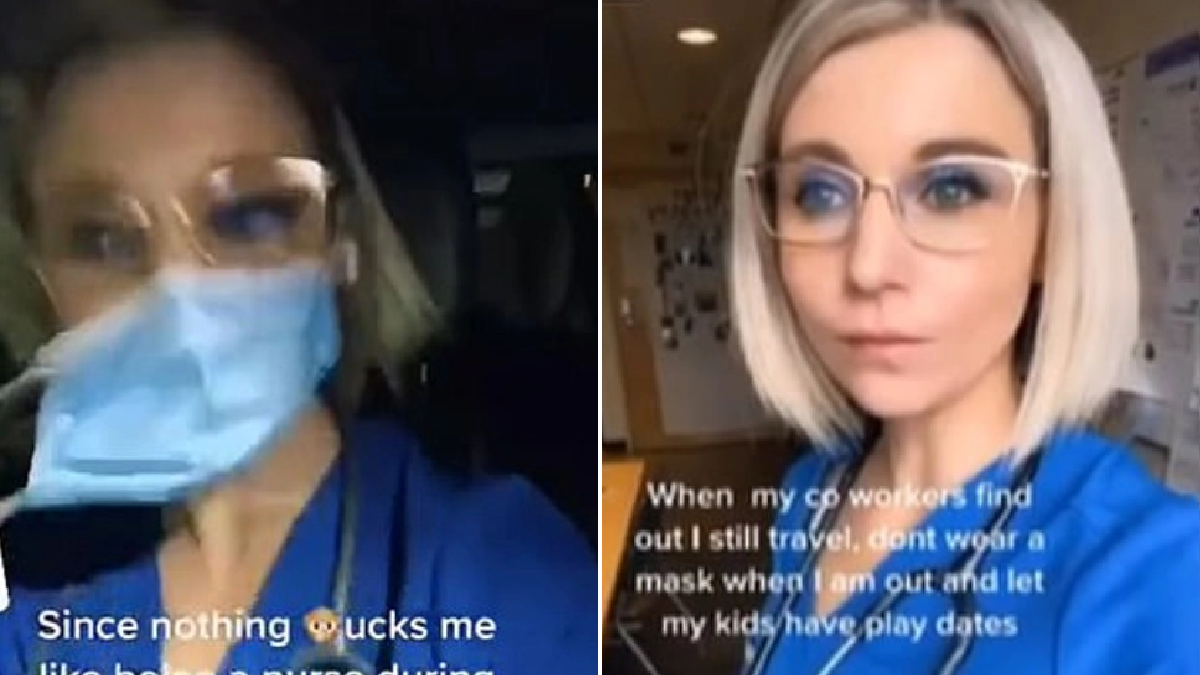 Nurse who bragged about breaking COVID restrictions no longer employed at her hospital
By Mark Pygas

Dec. 8 2020, Updated 9:06 a.m. ET
The Salem, Oregon, nurse who took to social media to claim that she was breaking COVID restrictions is no longer employed by her hospital, according to Buzzfeed News. Ashley Grames was initially placed on leave after her video went viral on TikTok.
Article continues below advertisement
The video has since been removed, but some TikTok users were quick enough to create stitches of the video responding to her views. "When my coworkers find out I still travel, don't wear a mask when I am out, and let my kids have playdates," a caption on Grames' video read. The audio on the video was of the Grinch screaming.
Article continues below advertisement
After the video went viral, Salem Health issues a statement saying that the nurse had been placed on leave following the backlash.
The hospital said that Ashley "displayed cavalier disregard for the seriousness of this pandemic and her indifference towards physical distancing and masking outside of work," and reassured clients Ashley "has been placed on administrative leave pending an investigation."
"We also want to assure you that this one careless statement does not reflect the position of Salem Health or the hardworking and dedicated caregivers who work here," Salem Health continued. "Salem Health believes we all need to do our part to protect the vulnerable and stop the rapid spread of COVID-19. This includes requiring staff, patients and visitors to follow guidance from the CDC and others about mask wearing and social distancing ... At Salem Health we are very serious about our approach to COVID."
Now, Grames has left the hospital. In response to an update requested by Buzzfeed News, a spokesperson said, "The nurse in question is no longer employed with Salem Health."
Asked if Grames had been fired or quit, the spokesperson responded: "We do not publicly discuss personnel decisions."