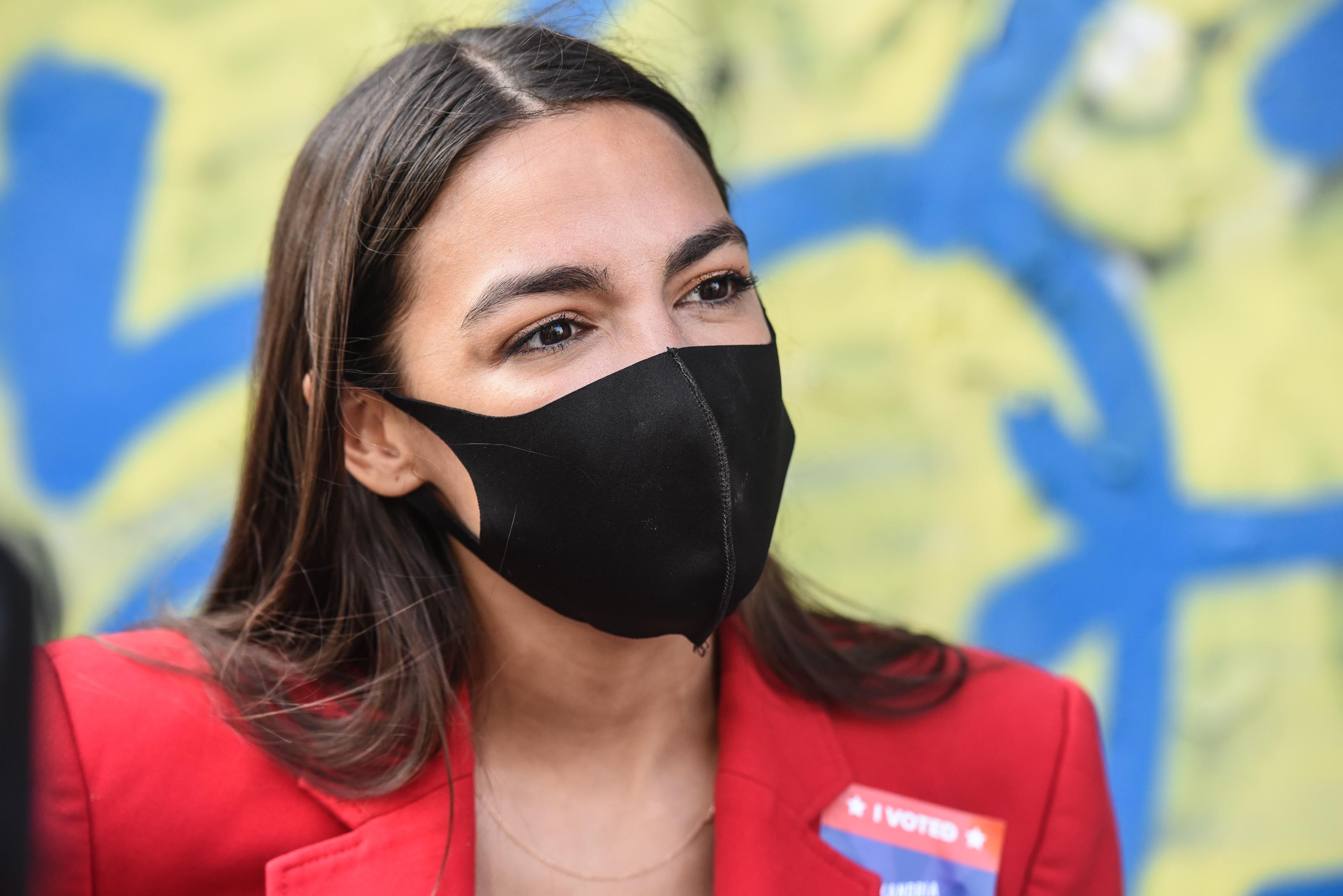 AOC calls Amazon jobs a 'scam' after report suggests 4,000 workers are on food stamps
By Mark Pygas

Dec. 21 2020, Updated 10:00 a.m. ET
Rep. Alexandria Ocasio-Cortez called Amazon's jobs a "scam" on Friday after a report by Bloomberg suggested that 4,000 of the company's warehouse workers are on food stamps.
Article continues below advertisement
Ocasio-Cortez was referring to a report by Bloomberg News, which states: "Many Amazon warehouse employees struggle to pay the bills, and more than 4,000 employees are on food stamps in nine states studied by the U.S. Government Accountability Office."
"A Bloomberg analysis of government labor statistics reveals that in community after community where Amazon sets up shop, warehouse wages tend to fall," the report continues. "In 68 counties where Amazon has opened one of its largest facilities, average industry compensation slips by more than 6% during the facility's first two years, according to data from the Bureau of Labor Statistics."
Article continues below advertisement
"This is why 'Amazon jobs' aren't it & we should instead focus our public investments + incentives on small businesses, public infrastructure, & worker cooperatives that actually support dignified life," Ocasio-Cortez said on Twitter referencing the report.
Article continues below advertisement
The tweet attracted a strong response, with one user writing: "Nobody should work a full-time job and be homeless, it's horrible. But how much should warehouse jobs pay?"
Article continues below advertisement
While another added: "If Amazon employees are on food stamps, the taxpayer is paying a part of their salary."
Article continues below advertisement
In a statement, Amazon said the report referenced by Ocasio-Cortez was "false," adding that "it violates over 50 years of economic thought, and suspends the law of supply and demand."
"Hiring more, by paying less, simply does not work," an Amazon spokesperson said. "Many of our employees join Amazon from other jobs in retail which tend to be predominantly part-time, reduced benefit jobs with it substantially less than our $15 minimum wage. These employees see a big increase in pay per hour, total take home pay, and overall benefits versus their previous jobs. What surprises us is that we are the focus of a story like this when some of the country's largest employers, including the largest retailer, have yet to join us in raising the minimum wage to $15."