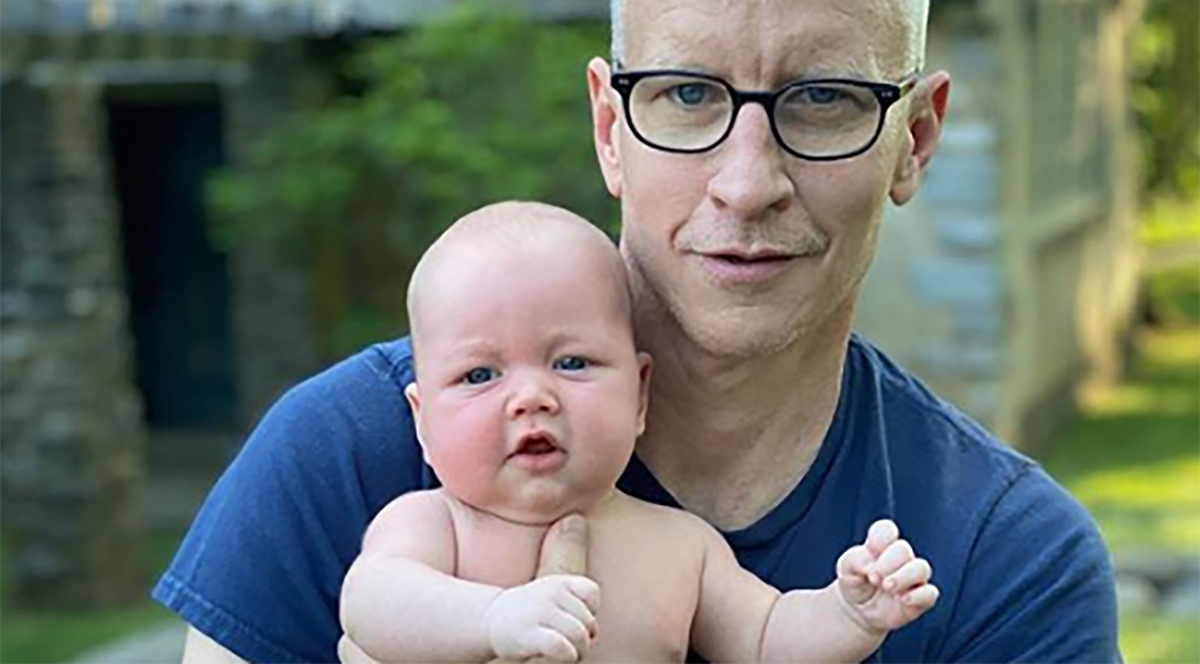 Anderson Cooper shared new photos of baby Wyatt and we're in love
By Mark Pygas

Jul. 15 2020, Updated 8:54 a.m. ET
Back in May, Anderson Cooper announced that he was the father of a newborn baby boy born via surrogate. Wyatt Morgan Cooper, named after the CNN's anchors own father, weighed in at 7 pounds 2 ounces.
Article continues below advertisement
Fast forward a few months, and Wyatt is now ten weeks old. In an Instagram post on Tuesday, Anderson shared photographs of him and Wyatt.
"Wyatt is 10 weeks old and doing great," Cooper wrote. "He likes naps and milk, bath time, and being read to. Thank you for all your lovely cards and messages!"
Article continues below advertisement
"It has been a difficult time in all of our lives, and there are certainly many hard days ahead," Cooper said when he first announced the birth of Wyatt. "It is, I think, especially important in these times of trouble to try to hold on to moments of joy and moments of happiness. Even as we mourn the loss of loved ones, we are also blessed with new life and new love."
"On Monday, I became a father," the anchor continued. "I've never actually said that before, out loud, and it still kind of astonishes me. I am a dad. I have a son. And I want you to meet him."
Cooper, who is gay, added: "I never thought it would be possible to have a child, and I am so grateful for all those who have paved the way, and for the doctors and nurses and everyone involved in my son's birth."
Article continues below advertisement
"Most of all," he said, "I am eternally grateful to a remarkable surrogate who carried Wyatt, watched over him lovingly, tenderly, and gave birth to him."
Cooper went on to explain that his son is named after this father, who died when ten years old. "I hope I can be as good a dad as he was," he added.
Article continues below advertisement
"I do wish my mom and dad and my brother, Carter were alive to meet Wyatt," Cooper continued, "but I like to believe they can see him. I imagine them all together, arms around each other, smiling and laughing and watching, looking down on us. Happy to know that their love is alive in me and in Wyatt... and that our family continues. New life and new love."
Article continues below advertisement
"I wanted everything in the nursery to be personal, kind of have a personal history, so all my stuffed animals from when I was a kid, I've been saving them for when I had a child—if I had a child," Cooper told People.
"My mom did this drawing, it was one of the last drawings she actually did before she died," he explained. "And I really liked it, she gave it to me. It's a man on a boat with a flower in his hand, heading toward a woman who's waiting for him on the shore. She's got the same kind of rose in her hand. And it says, 'nothing can ever separate our love.'"