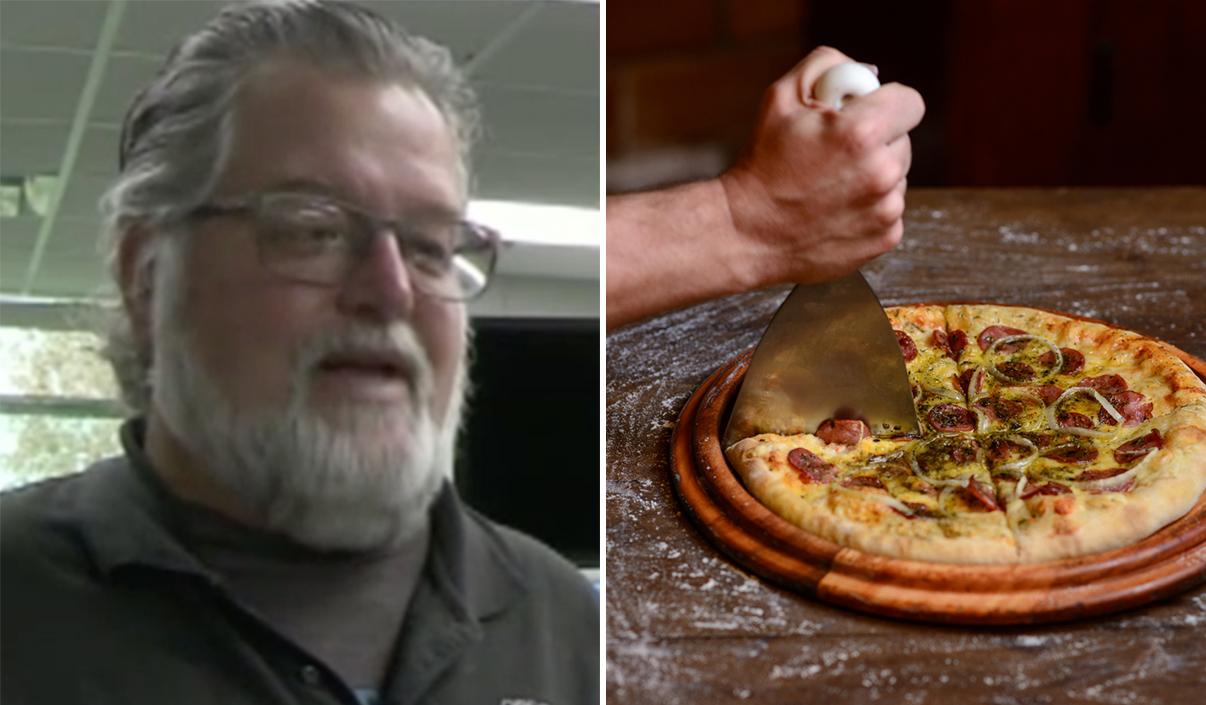 A woman called 911 to 'order a pizza' to report her mother being abused
By Mark Pygas

Nov. 25 2019, Updated 8:53 a.m. ET
An abused mother's daughter and a 911 operator are being praised after the Ohio woman called emergency services to "order a pizza" in an attempt to alert police without alerting the alleged abuser.
The Nov. 13 call came into Oregon, Ohio, 911 dispatcher Tim Teneyck, who was initially confused when the caller asked to order a pizza.
Article continues below advertisement
Teneyck was able to piece together the situation when the woman insisted that she didn't have the wrong number after being told that she was calling the emergency services.
In the released 911 call, the woman tells Teneyck that she's like to order a pizza to her apartment.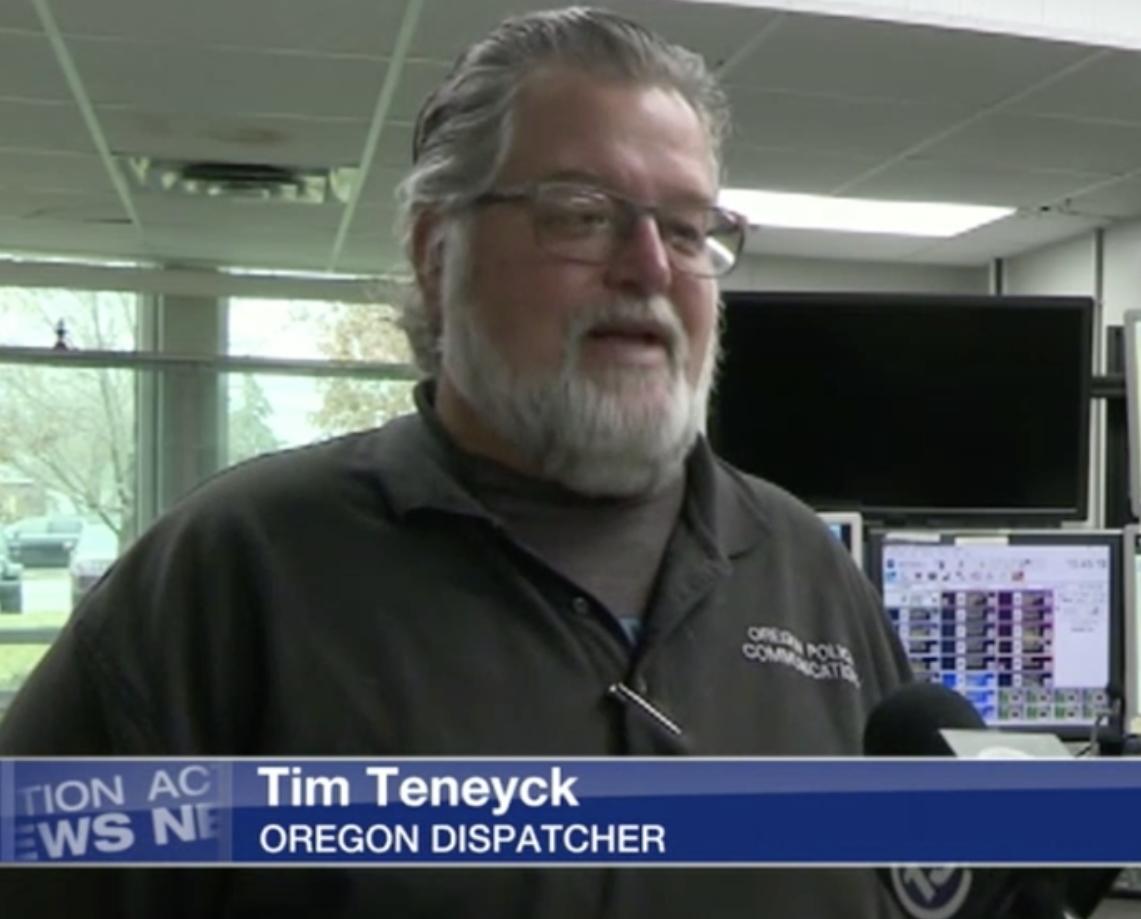 Article continues below advertisement
"You called 911 to order a pizza?" Teneyck asks. "This is the wrong number to call for a pizza."
"No, no, no, no, you're not understanding," the woman goes on to insist.
"I'm getting you now," Teneyck quickly replies. "We'll get 'em going."
"I need a large pizza," the woman says.
"How about medical, do you need medical?" Teneyck replies. "No," the woman replies.
"With pepperoni," the woman continues.
"We'll get em going," Teneyck states before asking if the woman can stay on the phone.
Article continues below advertisement
"No," the woman replies before the call ends.
In the audio of a conversation between Teneyck and attending officers, Teneyck can be heard telling the officers to turn their sirens off so as not to alert the alleged abuser.
Simon Lopez, 56, was arrested by police at the scene and faces a misdemeanor domestic violence charge. Lopez also had a warrant out for failure to appear.
The victim, the mother of the woman who called, told police that Lopez arrived home intoxicated and started an argument.
Article continues below advertisement
The mother alleges that Lopez punched her with a closed fist on her right arm and pushed her with enough force that she fell into a wall.
She described him as "disorderly, loud, verbally and physically abusive" and said he threatened to beat her in a police report obtained by The Blade.
A temporary restraining order was granted against Lopez, who remains in jail on a $50,000 bond and has had a temporary restraining order issues against him.
Article continues below advertisement
Oregon Police Chief Michael Navarre said he is "extremely proud" of Teneyck for recognizing the strange call for help.
"He picked up on a woman who was in distress, but was in a position where she couldn't convey it to him in those words," Navarre said. "And then he was able to ask her all the right questions without putting her in harm's way."
Teneyck said he was initially hesitant because he's received several wrong number calls from people wanting to order a pizza or even to complain about their food at a restaurant.
"When you answer the 911 lines, you don't know what's going to happen," he said.
Article continues below advertisement
Teneyck praised the woman's insistence for making him see through the act. "She did everything right," he said.
It's long been a myth that 911 operators are trained to send the police when callers ask for a pepperoni pizza. The idea was recently perpetuated by a viral Facebook post in June that claimed operators are trained to recognize the call for help.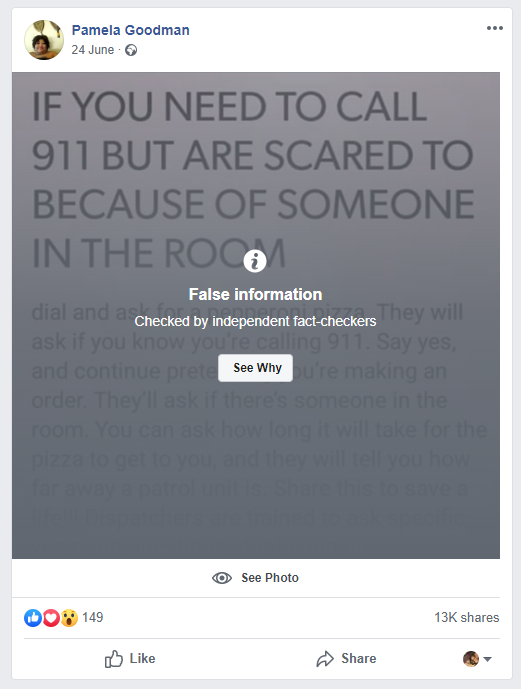 Article continues below advertisement
Responders aren't actually trained to respond to a call for a pizza.
The Los Angeles Police Department deunked the post on Twitter saying "gives the impression that asking for a pepperoni pizza is somehow a 'secret code' to the 9-1-1 operator. That is false. Operators are trained to recognize voice inflection, odd conversations that would indicate a dangerous situation, among other things."

Article continues below advertisement
Instead, the LAPD recommends texting 911 with your exact location and the nature of the emergency if you're unable to speak on the phone.
And for areas where texting 911 is not yet available, like Oregon, Ohio, Teneyck recommends dialling 911 and then leaving the phone off the hook. The operator will take the silence as a call for help and will be able to trace your location.
"The best thing to do is just have an open phone line and say as much as you can — address and names — until we can figure it all out," Teneyck said.