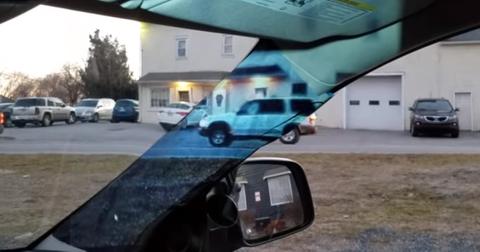 Teen girl invents simple way to remove blind spots in cars using everyday materials
By Mark Pygas

Updated
Blind spots in cars are a major problem. You can be sitting at a stop walk and not notice a pedestrian moving to cross the street because they just happen to be obscured by the frame of your car. But one 14-year-old inventor has come up with a pretty creative way to eliminate these kinds of blind spots. 
Alaina Gassler, from West Grove, Pennsylvania, unveiled her idea at the Broadcom MASTERS (Math, Applied Science, Technology, and Engineering for Rising Stars) competition for middle schoolers from the Society for Science and the Public earlier this week. 
She built a relatively simple system out of a webcam, projector, and 3D-printed materials that projects the view from outside your vehicle onto the blind spots of your car. She titled her project "Improving Automobile Safety by Removing Blind Spots."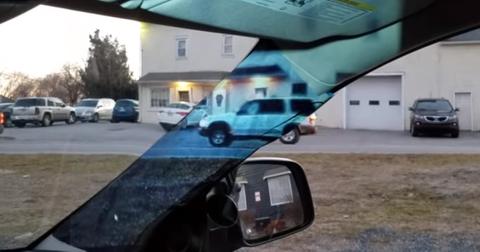 The whole thing basically gives you x-ray vision, and Gassler hopes that it will help drivers be safer on the road by giving them a more complete view of their surroundings.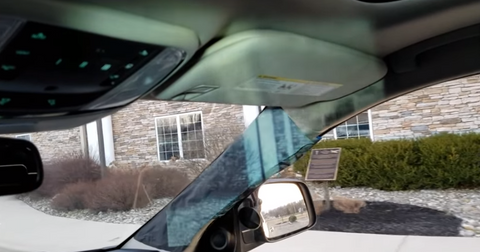 The idea earned Gassler first place in the nationwide competition, which came with ta $25,000 Samueli Foundation Prize in honor of overall STEM excellence. 
Mashable spoke to Gassler in an email, and she explained how the whole thing works. 
"She mounted the webcam outside the passenger side A-pillar on a car and then displayed the live video on the inside pillar from a projector attached to the sunroof above the driver's seat. She even had to print a special part to help focus the projector at such close range. She then faced issues with projecting the image on the interior frame. So she resurfaced it with retro reflective fabric."
She went on to explain in the email that the material "only reflects light back to the light source, which is the projector in this case. Since the driver's eyes are next to the projector, the driver can see a crisp, clear image, and the passengers only see a black piece of fabric." 
She replaced the material when she noticed that anyone not sitting in the driver's seat would get a headache from the distorted image. "During testing when I sat in the passenger seat of the car and the moving light from the projector gave me a headache," she said.