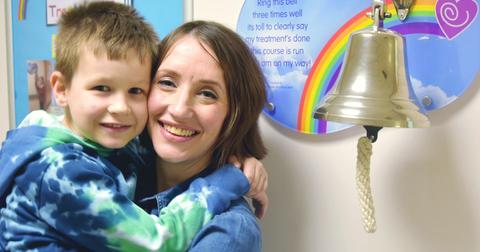 Mom and son beat cancer together after both being diagnosed four years ago
By Mark Pygas

Updated
A mother and her son are celebrating after they both beat cancer together. Vici Rigby and her son, George, were both diagnosed with cancer within a few months of each other. Vici was diagnosed first with stage four Bowel Cancer, while her four-year-old son was diagnosed with Acute Lymphoblastic Leukaemia.
The pair underwent three and a half years of treatment at Worcestershire Royal Hospital in the United Kingdom together. Vici was cleared in 2018, with George just recently following in his mom's footsteps. The hospital took to Facebook to share the story, along with a video and photos of the pair ringing a celebratory bell.
Vici explained: "When George was first taken into hospital to get his diagnosis I was still recovering from surgery myself. But the team at Worcester were amazing, I honestly can't praise them enough. There were a few times when both me and George were in hospital at the same time and they were all just brilliant."
After Vici completed her treatment, the family decided to move away from the area. But they were so happy with the support that they'd received, the pair decided to make a monthly seven-hour journey for George's treatment rather than attend a closer hospital.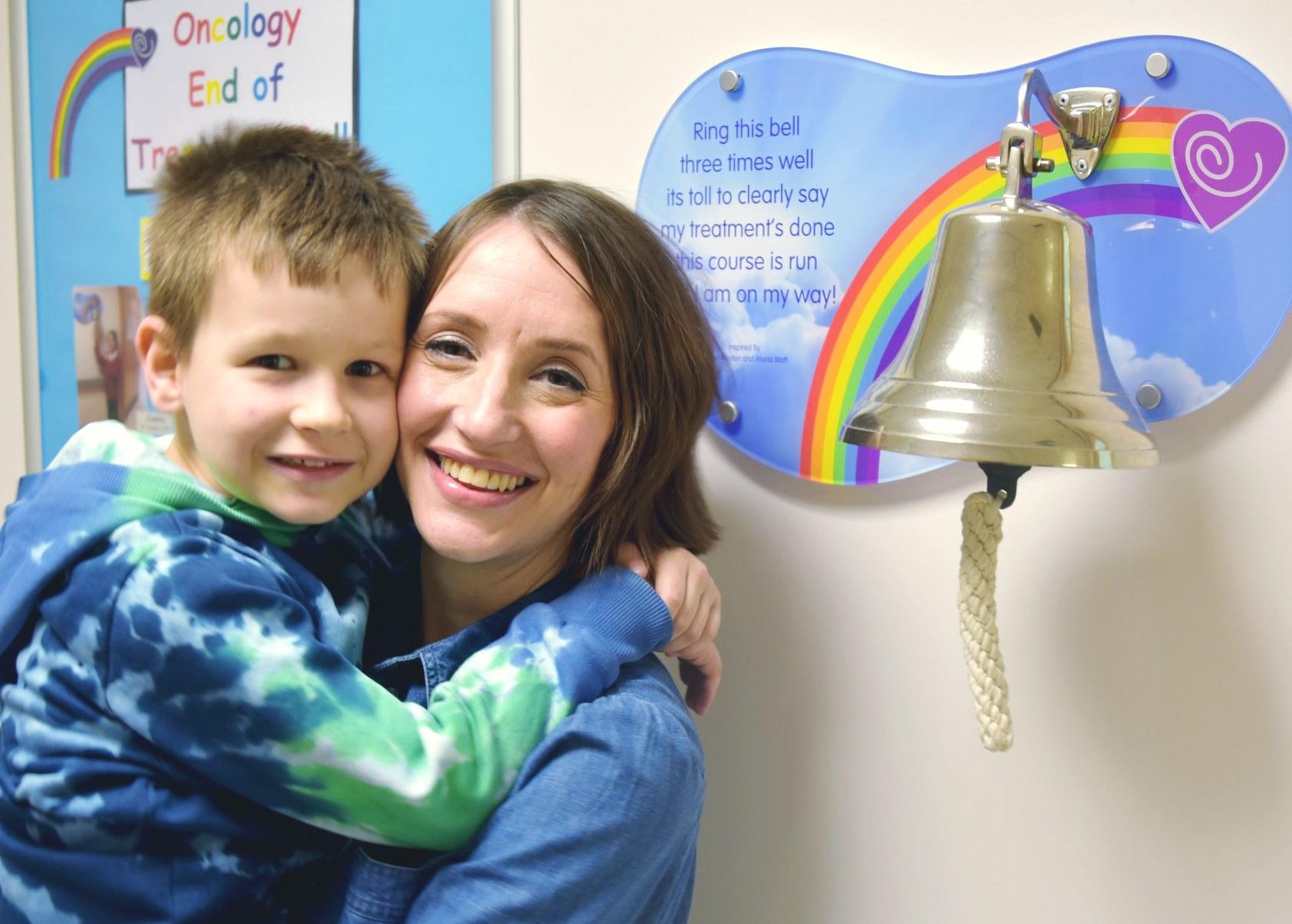 Vici added: "When we moved to Tenby last year we decided to keep George's care with Worcester as the care we've received has been absolutely outstanding. Dawn and Baylon in particular are so knowledgeable, attentive, caring and we have complete trust in them.
"We could have easily moved his care to Cardiff but we just didn't want to leave Worcestershire Royal. The advice from the team there has been invaluable and all the whole incredible team who've helped to look after George have become like a second family to us."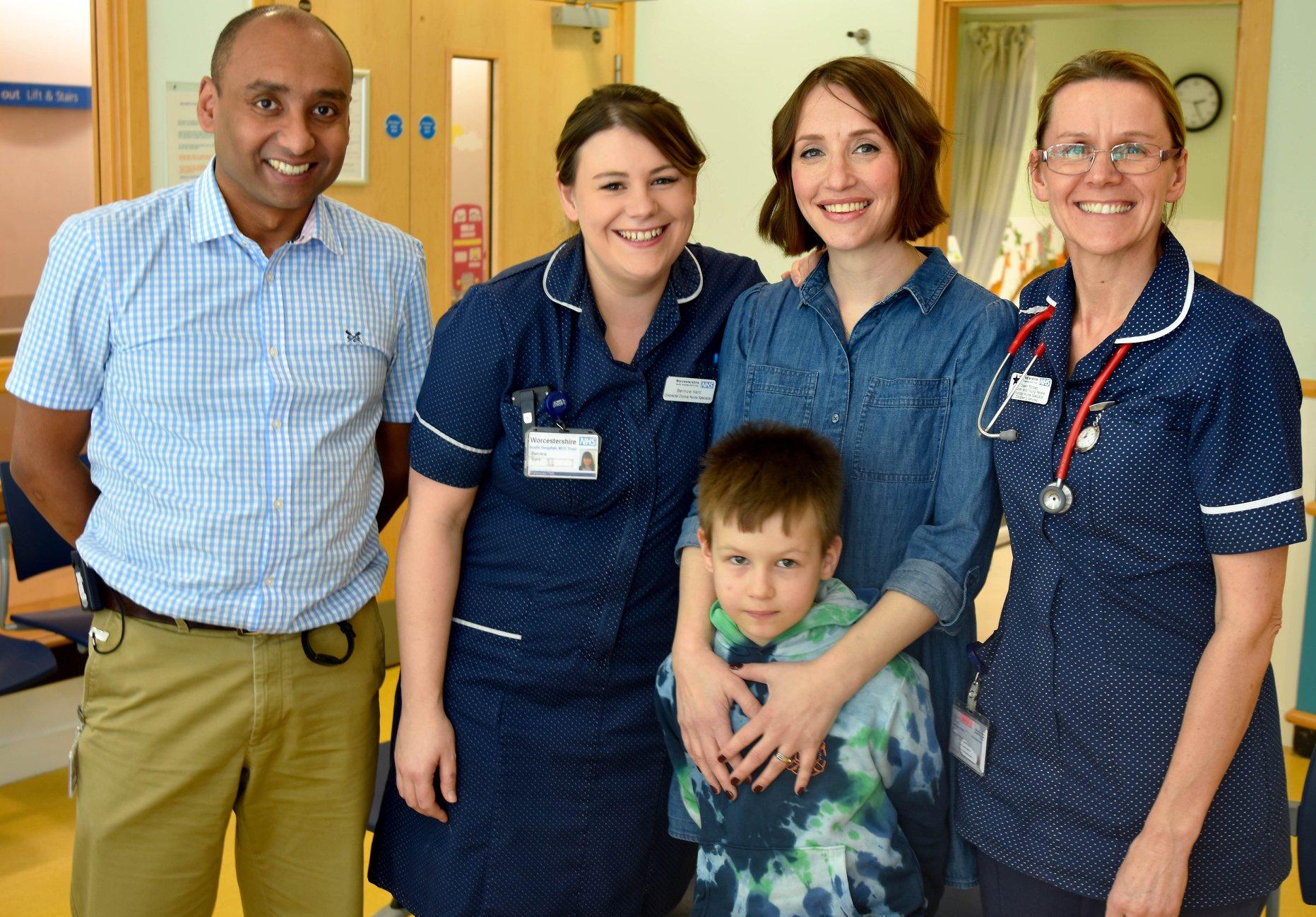 Despite a hard few years, Vici explained that George has had a relatively normal childhood.
"He's done everything his peers have done, we've tried to treat him as normally as possible and considering the treatment he has to have on a daily basis, it hasn't stopped him doing anything. He plays football, goes swimming and is doing really well at school, he's very active and bright and he hasn't once complained about his situation."
"It feels quite surreal, when you are given that first diagnosis and know you're looking at three years of treatment you never think the day is going to come. You get into the routine of hospital appointments and planning your lives around that then all of a sudden, we can now make plans, book a holiday and arrange things without the worry."
"We've both received the best care in Worcestershire and my Clinical Nurse Specialist, Bernice continues to support me now. We're so grateful for their care and they really have become like a second family to us all."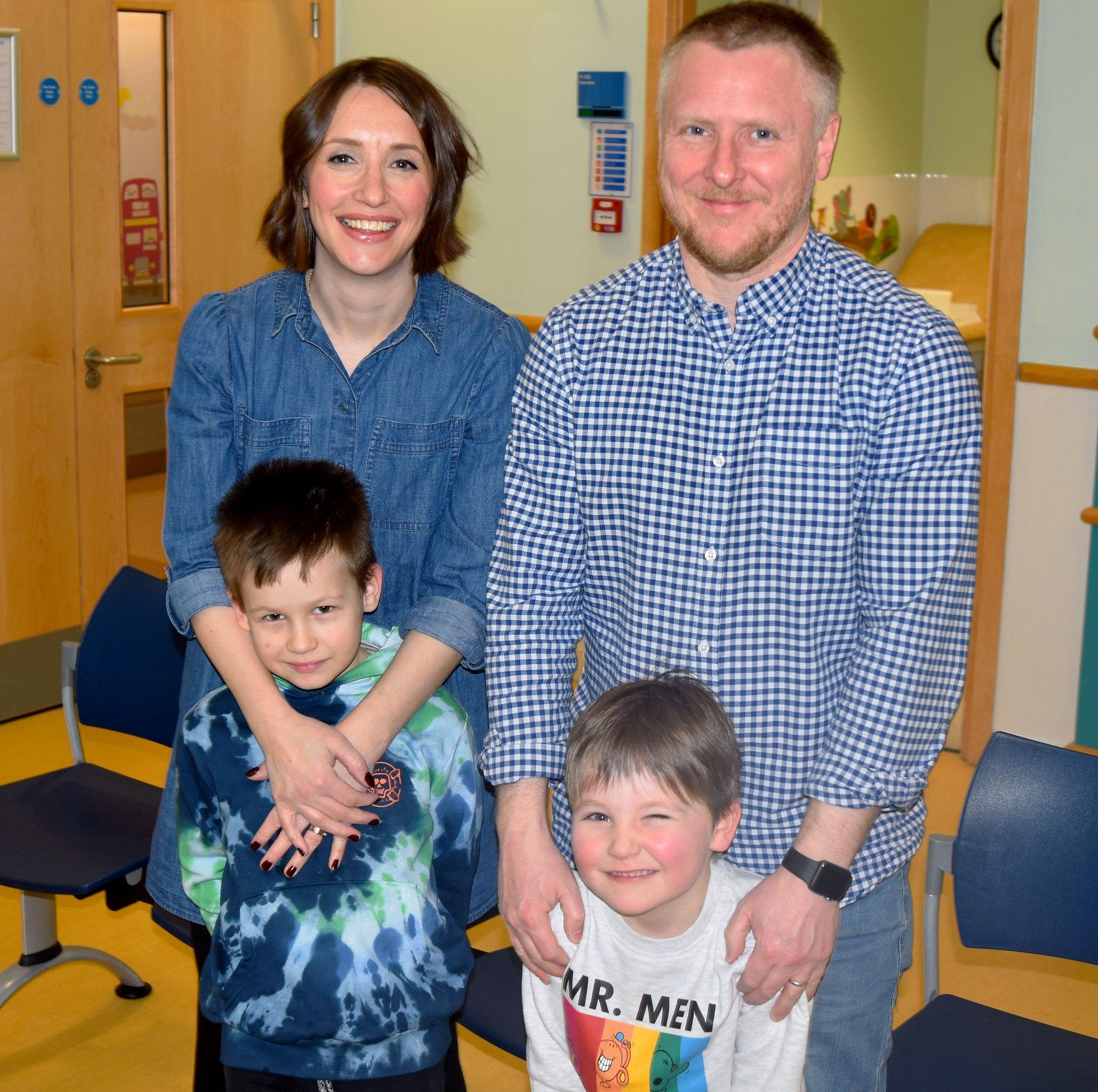 Children and Young People's Oncology Nurse Specialist, Dawn Forbes said: "It's been an absolute pleasure to care for George and his family over the last three and a half years. George has been very brave throughout his treatment. We are in awe of George's parents, Vici and Jamie, who have also shown immense resilience throughout his treatment."
"It's a testament to the service and care we provide, and the fantastic relationship we all have with George and his family, that they have chosen to continue receiving his treatment here in Worcestershire considering they moved to Wales last summer."
Bernice Kent, the Clinical Nurse Specialist who cared for Vici, added: "We're thrilled that both Vici and George have now completed their treatment. They have both been through so much, but it's lovely to see such a positive ending to such an awful time."