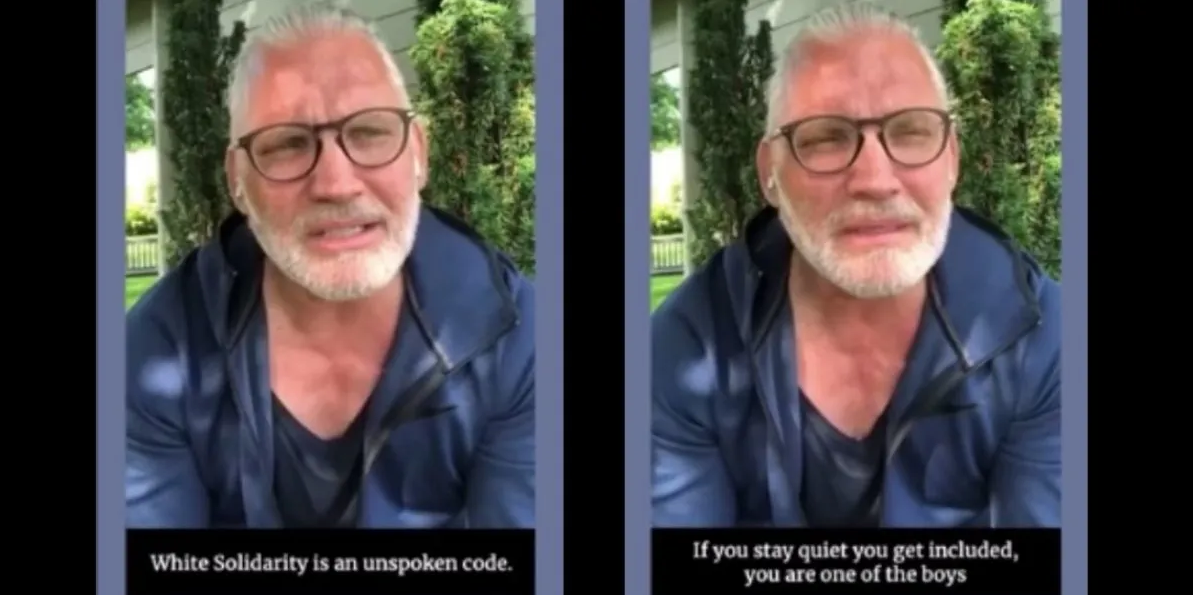 Man shares two lessons he learned from disrupting a racist joke in a group of white people
By Annie Reneau

Aug. 20 2020, Updated 11:22 a.m. ET
Racist jokes are one of the more frustrating manifestations of racism. Jokes in general are meant to be a shared experience, a connection over a mutual sense of humor, a rush of feel-good chemicals that bond us to those around us through laughter.
Article continues below advertisement
So when you mix jokes with racism, the result is that racism becomes something light and fun, as opposed to the horrendous bane that it really is.
The harm done with racist humor isn't just the emotional hurt they can cause. When a group of white people shares jokes at the expense of a marginalized or oppressed racial group, the power of white supremacy is actually reinforced—not only because of the "punching down" nature of such humor, but because of the group dynamics that work in favor of maintaining the status quo.
British author and motivational speaker Paul Scanlon shared a story about interrupting a racist joke at a table of white people at an event in the U.S, and the lessons he drew from it illustrate this idea beautifully. Watch:
Article continues below advertisement
Speaking up in a group setting where people have an unspoken sense of solidarity is difficult. Giving up social capital and being seen as a breaking a code of sorts is uncomfortable. But that that difficulty and discomfort are not excuses for staying quiet. As Scanlon points out, our silence is not benign, it's malignant. Keeping quiet while a racist joke is being told and laughed at is harmful because it allows racism to go unchecked and white supremacy to remain secure.
Article continues below advertisement
An important point Scanlon makes is that not only do white folks allow harm to take place when we remain silent in the face of a friend, family member, colleague, or acquaintance making a racist joke, but we are actually rewarded for saying nothing. We maintain a sense of solidarity, we gain social capital, we're seeing as agreeable and establish a sense of belonging. Those rewards are an insidious form of racism that many white people aren't even aware we participate in. And we have to decide ahead of time that we're going to give up that reward and embrace the inevitable awkwardness in order to do the right thing.
We have to decide that ending racism is more important than embarrassment. The more people who stand firm in that decision, the less awkward it will become and the sooner we can redefine what social capital and solidarity really mean.