Volunteers are taking seniors out on rickshaw rides to get them into nature
By Mark Pygas

Oct. 9 2019, Updated 8:12 a.m. ET
As we age, it's harder and harder to get outside. And that's a shame since getting out into nature has been linked to a significant increase in people's health and happiness.
On top of that, one in three seniors in the United States reports being lonely. Loneliness has been found to increase the risks of heart attacks, strokes, depression, anxiety, and early death.
Article continues below advertisement
The benefits of getting out into nature and having someone to talk to can be numerous for the elderly. That's why Ole Kassow from Denmark decided to start the Cycling Without Age project back in 2012.
Kassow started taking some elderly members of his local community on rides in a rickshaw and quickly saw the benefits.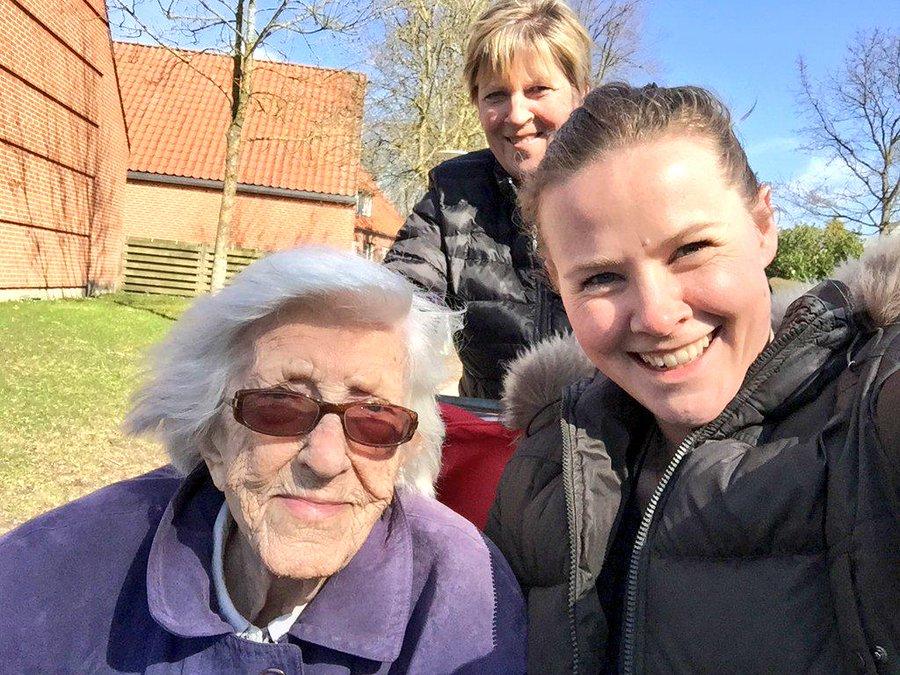 Article continues below advertisement
"I saw an elderly gentleman sitting in front of a nursing home, Kassow explained in an interview with Generations Working Together. "As usual, I was on my bike and came up with the idea that maybe he wanted to join me and we could get to know each other. I rented a rickshaw and it took off from there. The man became my friend, his name is Thorkild."
Kassow went on to explain the benefit of taking the elderly for a ride:
"Our modern fast-paced lifestyle means that we value youth and careers and sometimes forget to appreciate the older generation and their wisdom. That means many people become isolated and lonely as they grow old."
Article continues below advertisement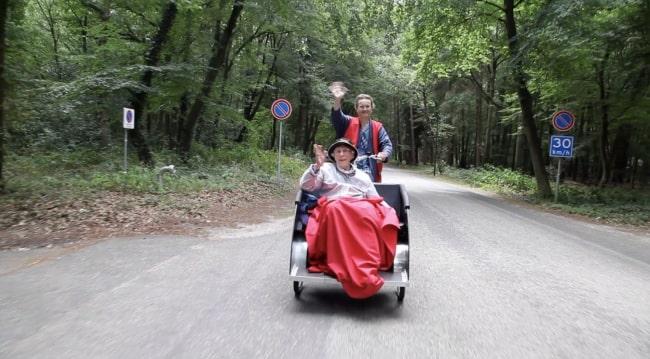 Seeing the benefit in Thorkild, Kassow decided to start Cycling Without Age, which has since spread worldwide and has more than 1100 chapter locations, 1500 rickshaws, and 10,000 pilots.
Article continues below advertisement
Anyone can sign up to take an elderly person for a ride, but volunteers ride rickshaws that are empty to get them trained. They then take their team leader, known as a pilot, for a ride before they can start taking real passengers out and about.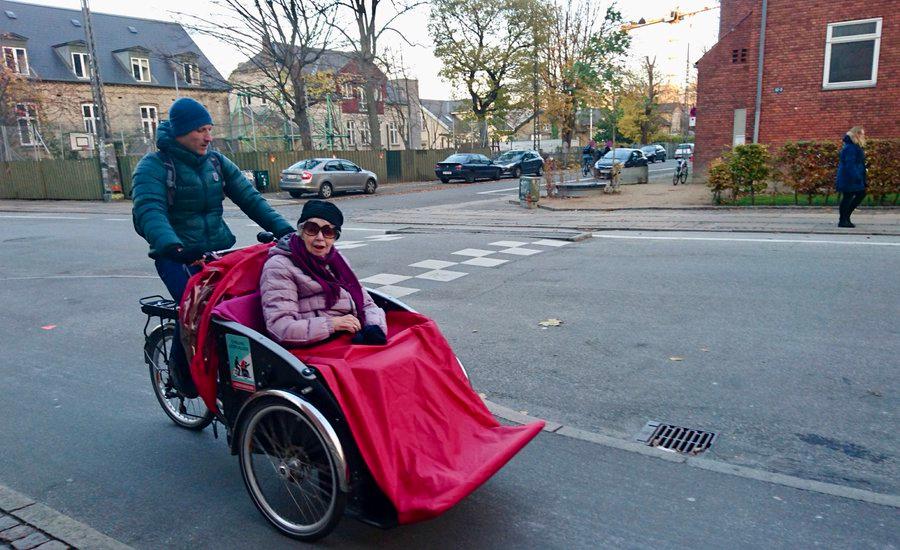 Article continues below advertisement
Kassow explained how his idea spread so fast:
"Luckily the media have taken an interest in what we do and we see how the interest is often sparked by a story in the news. The first international interest came after my TED Talk in the autumn of 2014. Recently the BBC video 'Amazing Humans' about Fraser and Mary in Scotland was shown 26 million times. Cycling Without Age addresses challenges of loneliness and active mobility, which seem to appeal to everybody."
In Canada, the rides have been used to improve the quality of life of those suffering from dementia.
"The bike fits perfectly with our vision of living well with dementia. For us, that means being socially active, physically active, and brain active and Cycling Without Age offers all those things," said Stephanie Leclair, Executive Director, Alzheimer Society Sudbury-Manitoulin North Bay.
Article continues below advertisement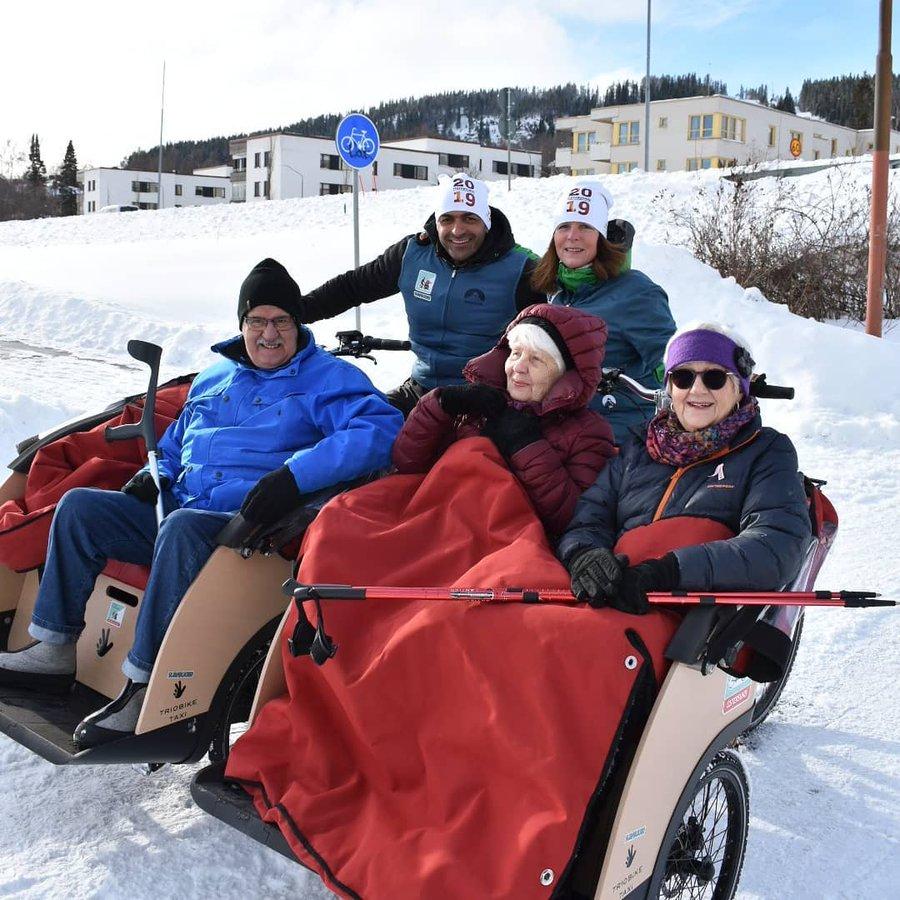 And in Scotland, the program gave a new lease of life to two twins with a combined age of 190.
"Almost all of the residents have been out on the trishaw and it has brought back many memories of days gone by when motorised transport was rare," care home manager Ann Reid said.
Article continues below advertisement
"Sharing stories has been amazing and made staff think how hard life must have been in the 1940s and 50s when the only means of transport for most people was a bike. It was while on the trishaw the funny stories kept coming as Nancy and Janet, who have rooms next door to each other, shared their secrets of the bike rides over the years."
Feedback from the senior's families was also positive.
"One arrived to visit and were surprised to find that their gran was out in the trishaw, as she had not been outside for many years," Reid added.
"As the trishaw came into the car park the family sat in beside their gran, it was a special emotional moment as gran did pass away four months later. This moment was captured and will remain with the grand-daughter and one that she will share with her own children."