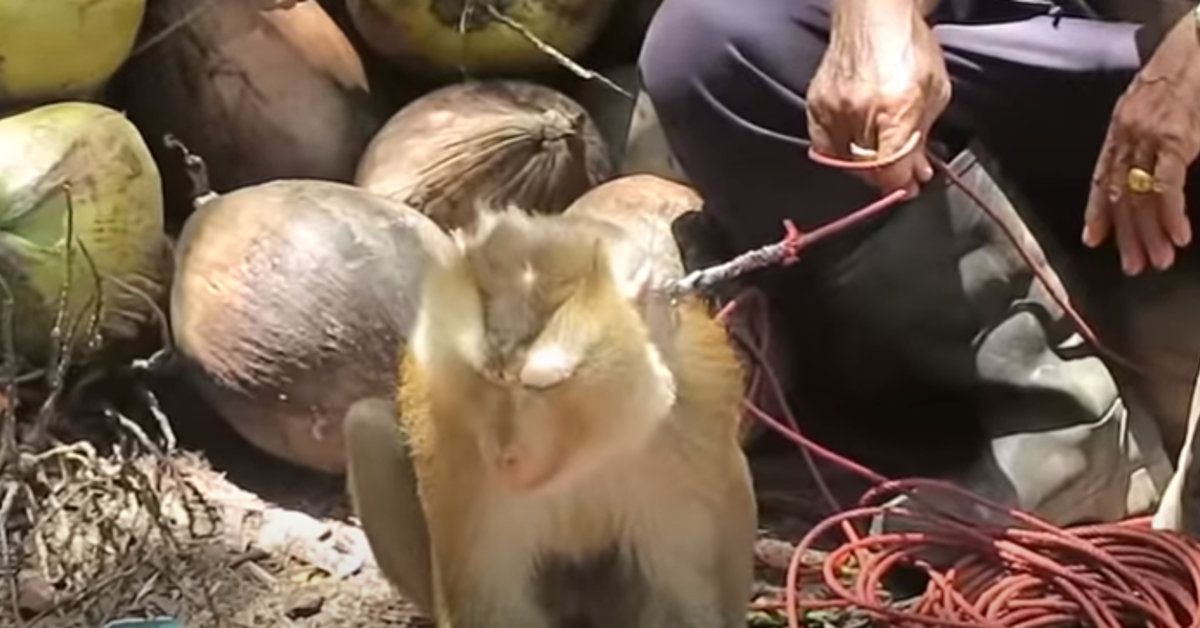 Monkey slaves are being used to harvest coconut water and people aren't happy
By Mustafa Gatollari

Jan. 27 2021, Updated 11:19 a.m. ET
When it comes to the topic of forced labor, people seem to have selective outrage. When Apple came under fire for contracting Foxconn employees to put together its iPhones, no one really batted an eye when reports emerged that employees of the Chinese company were killing themselves due to the "slave labor" wages they were receiving, or at least not enough to put a dent in Apple's income.
However, when it comes to monkeys harvesting coconuts, people immediately put the kibosh on this coconut water company.
Article continues below advertisement
Target has dropped Chaokoh after allegations that the company used monkey labor to make coconut water.
Every so often a new "superfood" comes into the greater socio-gastro food consciousness. Years ago, kale was the end-all-be-all for health nuts, then for a while it was quinoa, and a few years ago, coconut water entered the fray. Tons of different brands started populating shelves all over, from Vita Coco, to Harmless, Taste Nirvana Real, Zola, Raw, O.N.E., and Wai Koko.
But one popular brand, Chaokoh, is under scrutiny after allegations arose that they were hiring workers who implemented the use of slave labor monkeys in order to harvest coconuts.
PETA says that their investigators learned of the animal cruelty that occurred in Thailand in 2020, which prompted Target to pull Chaokoh products from its shelves.
Article continues below advertisement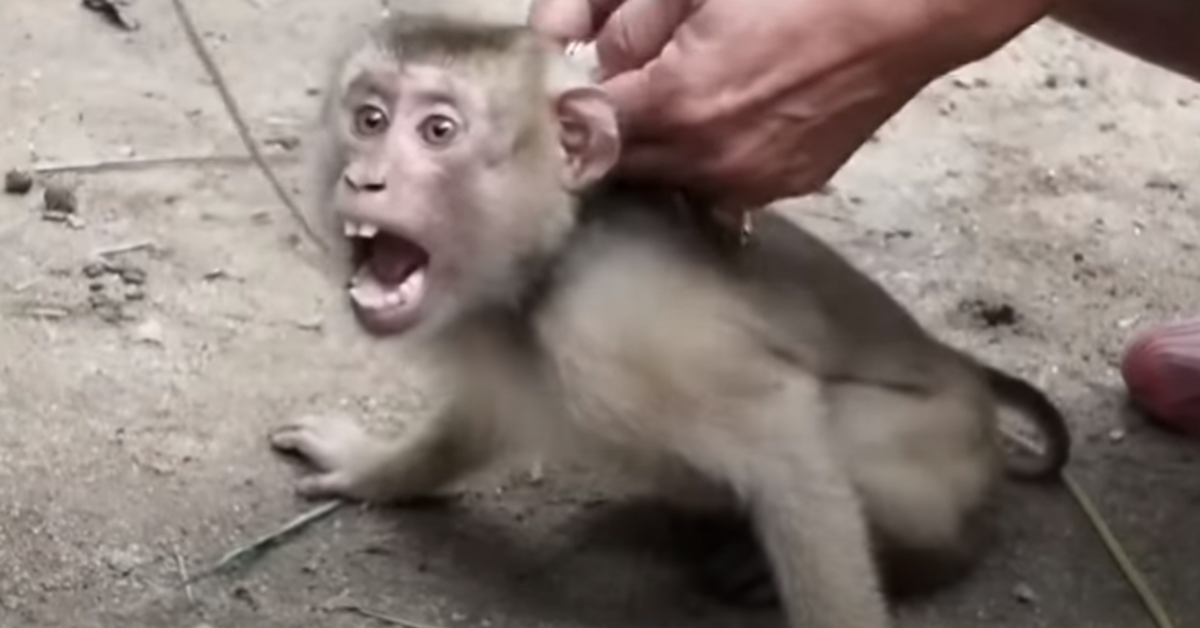 PETA alleges that Chaokoh uses monkey trainers that chain the primates up and abuse them into performing coconut gathering duties. Some eight coconut farms reportedly engage in the practice, and other farmers have stated on camera that they can use "fangless" monkeys until they die.
Article continues below advertisement
The imagery that PETA captured is difficult to watch: monkeys in cages, or tethered by cords and chains being sent up into coconut trees to pick the fruit and throw them down. The harvests that the monkeys collect are massive, indicating that the enslaved animals are given little reprieve and are forced into labor until they pass away.
Article continues below advertisement
PETA's findings have shocked and alarmed other outlets as well. On the organization's website, they write, "After being alerted to the situation by PETA, Target, Costco, Wegmans, Super King Markets, and Cost Plus World Market made the decision to stop selling the Chaokoh brand of coconut milk."
"Ahold Delhaize and its family of brands (including Giant Food, Food Lion, Stop & Shop, and Hannaford in the U.S. as well as Albert Heijn in the Netherlands), some of which had been selling Chaokoh brand coconut milk, have pledged to stop knowingly stocking and selling any products obtained from suppliers that use monkey labor," they continued.
Article continues below advertisement
Chaokoh may not be the only brand that utilizes monkey labor for coconut water production.
PETA indicates that there are multiple farms in Thailand guilty of the practice, and the country's government hasn't exactly been proactive in shutting these farms down.
Article continues below advertisement
Article continues below advertisement
Many people on social media were trying to wrap their heads around the idea of "forced" monkey labor, while others were more than willing to buy coconut water that was derived from "voluntary" monkey labor.
Kind of like Air Bud, but with, you know, monkeys making sure people are hydrated naturally.